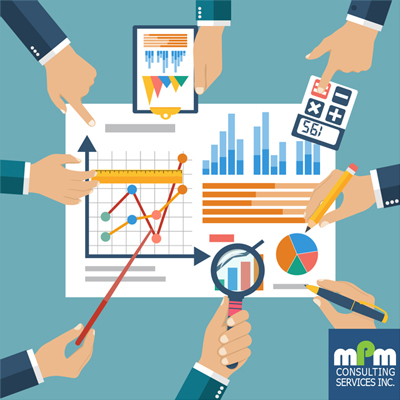 Next Seminar Schedules
March 9, 2018 9:30 AM to 5:30 PM
Venue: B -Hotel Quezon City, 14 Scout Rallos, Laging Handa, Quezon City, Philippines, 1103 Metro Manila, Philippines View Map
Speaker: Maria Lourdes Macabasco-Yanuaria, CPA, RFP, CPP – Founder of MPM Consulting Services Inc.
Who Should Attend?
Financial Statement Analysis Workshop is designed to help business owners, investors, traders, non-financial managers, and non-accountants to understand financial statements and make better business decisions based on financial data.
Make better business decisions based on financial data.
Understanding Financial Statements and Financial Ratios Seminar Details
Accounting is the language of business. Accounting communicates the financial health of a business to the business owners. The financial health of the business is communicated through the preparation and understanding of the financial statements.
Many business owners do not see the importance of understanding and analyzing the financial statements. Oftentimes, they only think of Financial Statements as a necessity for annual government compliance and requirements, such as submission to BIR and SEC every year during April 15.
Without monthly preparation and proper understanding of the financial statements, business owners are not able to make business good decisions based on financial data. This lack of financial basis of business decision-making often leads to financial difficulty of the business. Lack of financial statement and financial understanding often cause the financial distress of business owners, such as losses, cash problems, inability to pay debts, overspending, bad debts, lack of investment for growth/long-term, etc.
Without financial statements, business owners do not know the answer to these basic business financial questions:
What are the assets of the company?
How much asset does it own?
How much liabilities does it owe?
How much capital was invested?
What is the trend in sales?
Where did they spend their cash?
What cost do they incur and where to cut cost?
Do they have enough cash to operate?
Can they declare dividend?
Are they getting the return of their investment?
Are they profiting or incurring losses?
Understanding Financial Statements and Financial Ratios Seminar Coverage
Introduction: Importance and benefits of understanding the financial statement
Accounting Definition and Principles
The Elements of Accounting
The Accounting Process
Types of Business Organization
Types of Business Nature
Types of Financial Statements
Working Capital Management
Financial Forecasting/Planning
Cash Flow Analysis
Horizontal Analysis
Vertical Analysis
Return on Investment
Return on Assets
Break-Even Point Analysis
Pay-back Period
Basic Financial Ratios

Profitability Ratio
Liquidity Ratio
Leverage Ratio
Operating Ratio
After Financial Statement Analysis Workshop
You will have knowledge on understanding and analyzing the financial statements. You can now read financial statements when your accountant present it to you. You will now see the importance of reading your financial statements at least monthly to know what the financial status of your business. You will now know basic indication if you're business is having financial problems, and make remedy before it becomes too big to handle. You can now make forecast or budget based on your current financial status.
Registration Fee
P2,500.00 + 12% VAT for one (1) day workshop, inclusive of training materials, certificate of attendance, lunch and am/pm snacks but please bring your own calculator.
Register early and avail our 5% early registration discount. We accept credit card payments via paypal, or check and cash via bank deposit or we can pick it up from your office.
How to Register?
Seats are limited and made available on a first pay first serve basis. You may use the form below to register.
Alternatively, you may also send your name, email, mobile/tel no., company to training@mpm.ph or via SMS to 09176243720.
For further inquiries please feel free to contact us.