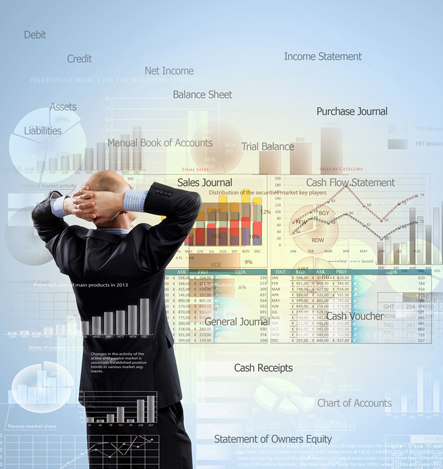 Next Available Schedules
February 27 to 28, 2018 9:30 AM to 5:30 PM (Fully booked)
March 22 to 23, 2018 9:30 AM to 5:30 PM
Venue: B -Hotel Quezon City, 14 Scout Rallos, Laging Handa, Quezon City, Philippines, 1103 Metro Manila, Philippines View Map Speaker: Maria Lourdes Macabasco-Yanuaria, CPA – Founder of MPM Consulting Services Inc.
Who Should Attend?
Business owners who wants to understand how bookkeeping and accounting works and to learn how to interpret their financial statements
Business owners and accountants who wants to know if their recording and documentation is correct to avoid paying unnecessary penalties in times of reporting and audit
Individuals who want to start a career in bookkeeping and accounting
Accounting students who want to better understand bookkeeping and accounting in real world set-up
Accounting professionals who want to update or refresh their skills and knowledge in bookkeeping and basic accounting
Accounting and Bookkeeping Workshop Details
Accounting is the language of business. By learning accounting and bookkeeping, you can better understand the operation and result of your business.
In "Accounting and Bookkeeping for Non-Accountants Seminar/Workshop", you will be equipped with tools to help you perform accounting and bookkeeping works. You will gain better understanding of the financial statements such as balance sheet, income statement and cash flow statement. As such, you will be able to interpret if your business is earning profits or incurring losses, as well as, if your business has enough resources to sustain and continue its operation. By learning how to interpret your financial statements, you will easily identify the actual allocation of your funds for spending which is very important when you are planning your budgets and setting your targets.
After the seminar, you will be
You will be confident in doing bookkeeping and accounting works and you will understand how your bookkeeper and accountant is doing their job
Your business will have an organize accounting records that you can confidently show to BIR
You will have a basic understanding of the financial statements of your business which you will need in making important decisions for your business
What You Will Learn?
In this workshop, you will learn how to:
Perform basic bookkeeping and accounting procedures
Understand the purpose of bookkeeping and accounting in business.
Recognize accounting terms, concepts and principles
Follow and apply the Accounting Cycle and Process
Perform Double-Entry Bookkeeping System and the principles of debit/credit
Record, analyze and interpret business transactions
Open and establish an account, chart of accounts and book of accounts.
Make a journal entry, post to ledger book, prepare trial balance and complete a worksheet.
Create financial statements such as Balance Sheet, Income Statement, Cash Flow Statement and Statement of Owner's Equity.
Perform basic interpretation and analysis of the financial condition and operating result of the business based on the financial statements produced.
Registration Fee
P5,000.00 + 12% VAT for two (2) days, inclusive of training materials, certificate of attendance, lunch and am/pm snacks but please bring your own calculator.
Register early and avail our 5% early registration discount. We accept credit card payments via paypal, or check and cash via bank deposit or we can pick it up from your office.
How to Register?
Seats are limited and made available on a first pay first serve basis. You may use the form below to register.
Alternatively, you may also send your name, email, mobile/tel no., company to training@mpm.ph or via SMS to 09176243720. For further inquiries please feel free to contact us.